31/12/21, 11:59 PM
Posted by Fr. Gregory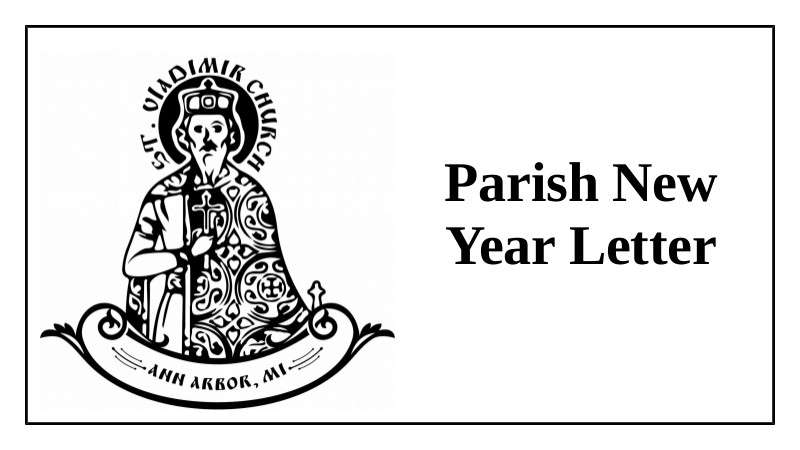 Please find the New Year letter from Fr. Gregory and our Starosta, Jack Mitchell, at the link below. Also found there are the other documents sent with the calendar mailing, which are worth reading, especially if you know you won't get your calendar before we mail it on 1/8/22. We are looking forward to a great year at St. Vladimir's and your part in making it great!
NEW YEAR LETTER PLUS BONUS MATERIAL!

view entry
( 278 views )