26/1/21, 06:00 PM
Posted by Fr. Gregory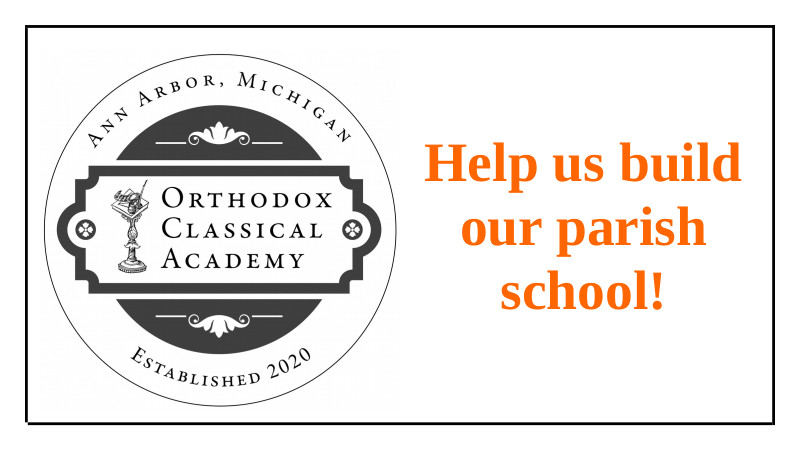 Construction on our parish day school, the Ann Arbor Orthodox Christian Academy, continues this week. The walls are going up! Soon the roof will be there too. The Lord has blessed us to get this far, and we are thankful all your support! But now it is time to strengthen our foundation of support. You can't build a building without a strong foundation. That is true physically (we are using cement for the school, so that part is done), and that is true financially. As of 1/25/21 we have $935 in monthly recurring donations supporting the school. This is great! This is the beginning of a good foundation – thank God! And it is going up every week! Our monthly mortgage payment on the school will be about $1500 and we need to get our recurring donations to this point ASAP. That's 57 more people at $10 per month. If every adult member of our parish (about 150 folks) can donate $10 per month we are more than done! This is a parish-wide project – let's all join in and make it happen as a parish family! The school is the jumping off point to the new church – help us build this step to get quickly to the next!
Every member of our Board of Directors has established a monthly recurring donation, as have many of our parishioners and some folks from outside the parish. JOIN US! $10/month. $120/year. Just about $2/week. Visit this link to establish your monthly donation and assure that Orthodox education in Michigan has a firm foundation:
HELP BUILD OUR PARISH SCHOOL!

view entry
( 282 views )