20/12/21, 06:00 PM
Posted by Fr. Gregory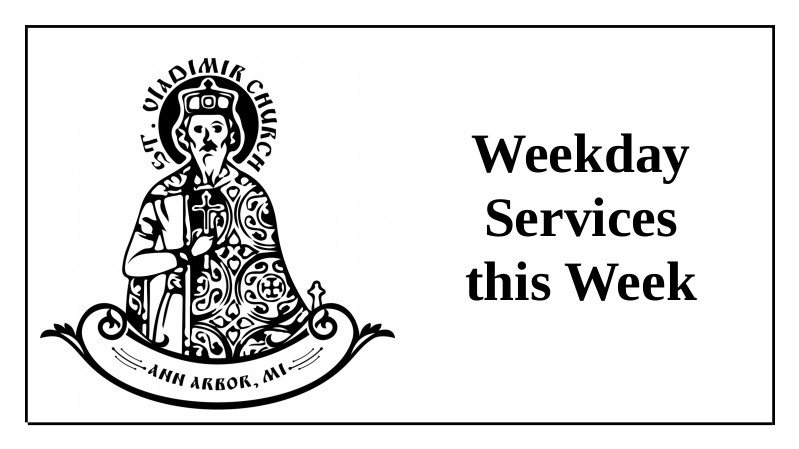 Please plan to join us for the feast of the Conception of the Theotokos on Tuesday evening at 6:00 p.m. and Wednesday morning at 8:00 a.m.
There is no Pre-K Catechism this week. These classes will resume in January – more information on the first January class will be posted here when it is available. Our plan is to resume in January and have class weekly until the end of the school year.
This week we will also have services for St. Herman of Alaska on Friday evening at 6:00 p.m. and Saturday morning at 8:00 a.m.
If you cannot come to the Evening Services or Liturgy please try to join us on one of our live streams:
Find STV Live Streams
As of August 20, 2021 we recommend (but do not mandate) masking for indoor activities.
Learn More: Conception of the Theotokos – English
Learn More: Conception of the Theotokos – Russian
Learn More: St. Herman of Alaska – English
Learn More: St. Herman of Alaska – Russian

view entry
( 335 views )