31/12/19, 06:00 AM
Posted by Fr. Gregory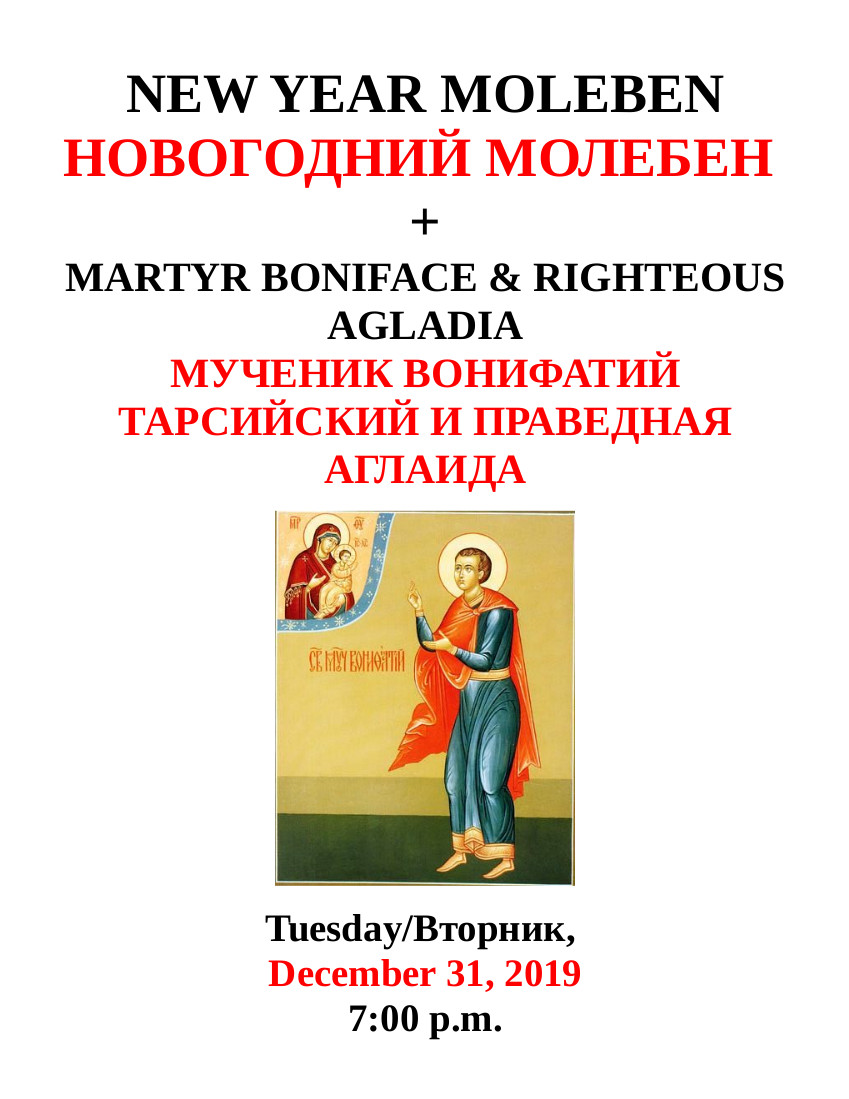 The civil New Year falls on January 1 each year. Even though the Church celebrates the New Year on September 1/14, it is never a bad idea to glorify God for creating the world for us, and to encourage all to make good decisions in the next year. So we serve a moleben each year on December 31. This year we will gather at 7:00 p.m. to glorify God for the last year and ask His help in the coming year.
As many are aware, the Soviets decided they would distract people from worshiping the newly incarnate Christ Child on the feast of the Nativity by "replacing" the Church holiday with the civil New Year. As is always - ALWAYS - the case when the enemies of God try to mock Him they only end up glorifying Him all the more. The main saints commemorated on December 19/January 1 are Martyrs Agladia and Boniface! Irony doesn't even begin to describe the fact that while the world recovers from its collective hangover the Holy Church is singing the praises of these patron saints of moderation. Don't understand the irony? Read the lives of these favorites of God below!
ENGLISH ~ RUSSIAN

view entry
( 1087 views )