2/10/19, 12:00 PM
Posted by Fr. Gregory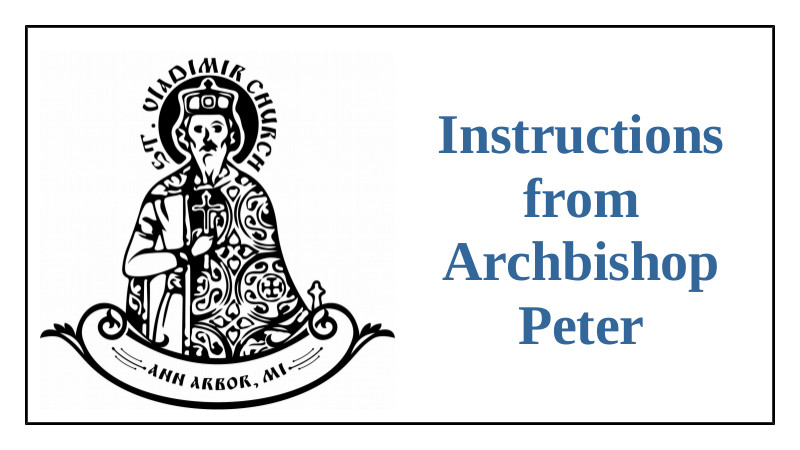 During his last archpastoral visit Vladyka asked Fr. Gregory to remind our parishioners that before receiving a blessing from a bishop they should make a small bow from the waist. This is minor on one hand, but the fact that Vladyka cares enough to point out this minor issue should show us his love for us as well as his trust in us. He sees us as a parish that will in the future receive hierarchal visitors from outside the diocese and wants us to be ready to welcome those visitors appropriately. We do not interact with bishops on a regular basis, and so such things can be easy to forget.
Vladyka also noted that prosphora will only be available from the kiosk at the end of the Divine Liturgy and not before: after all have kissed the cross and after the Royal Doors have been closed.

view entry
( 1489 views )