27/9/18, 06:00 PM
Posted by Fr. Gregory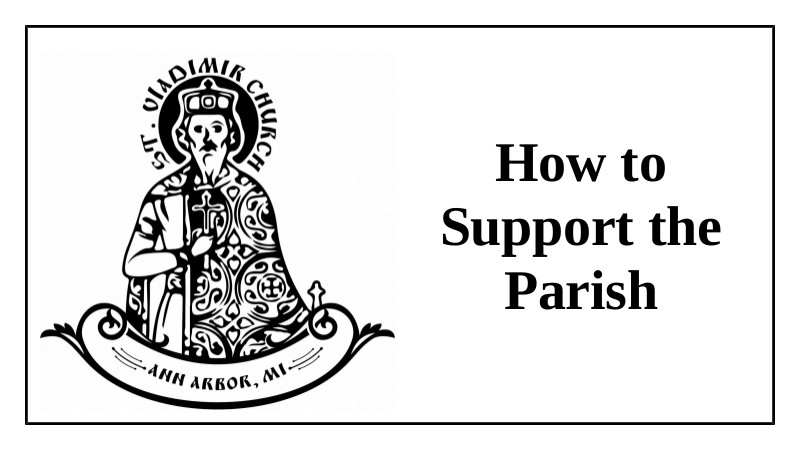 People often ask us how they can make donations to St. Vladimirís other than by making a donation at church. We work continuously to make this as easy for our parish family and friends as we can and we appreciate your feedback in this regard.
Please read here a short piece about the best way to support St. Vladimirís Ė by making a planned recurring gift to our parish:
http://stvladimiraami.org/flyers/plannedstewardship.pdf
How to make such a recurring gift? If it is favorable or more convenient for you to use a credit card, please visit our Network for Good giving page:
https://stvladimiraami.networkforgood.com/projects/36049-stewardship-tithes-general-fund
If you prefer PayPal:
https://tinyurl.com/y8s3as59
If you would prefer to make a recurring gift by making an electronic transfer from your bank to ours, you will need some or all of the information below. If you need more information than what is found here, please email us at
treasurer@stvladimiraami.org
.
You need the name of the church bank: Chase Bank
You need the name on the account: St. Vladimir Russian Orthodox Church
You may need the address: 9900 Jackson Rd. Dexter, MI 48130-9426
You'll need the American Banking Association Routing Number: 07 2000326
You'll need the account number: email us at
info@stvladimiraami.org
We welcome and encourage you to remember the parish in your will or in other estate planning.
Thank you for your support of our parish!

view entry
( 2069 views )