5/3/19, 06:00 PM
Posted by Fr. Gregory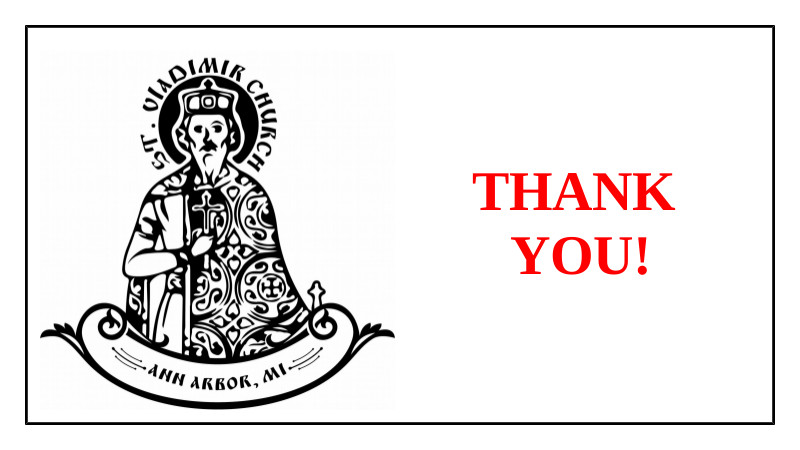 Thank you to all who made Sunday's annual parish assembly such a huge success! First – I am quite certain we will never return to the practice of reading reports to the parish at the meeting. Sunday we asked everyone to read the reports ahead of time and just ask questions. This significantly shortened the meeting! Second – thank you to all who served in parish offices last year. This year's parish office holders are:
Starosta: Jack (Alexey) Mitchell – Term Runs through 2020
Treasurer: Mikhail Fisenkov*
Secretary: Alexandre Alexandrov
Parish Council Trustees: Marina Edwards, Dmitri Knysh, Igor Obertas, Natalia Veniaminova
Auditing Committee: Deacon Vladimir Pyrozhenko, Reader Colin Bower, Michael Marsh
Russia with Love Representative: Ken (Peter) Doll
Editing Committee: Katherine Bower, Natalia Kondrashova
I look forward to working closely with all these outstanding volunteers for the good of our parish family!
Fr. Gregory
*Mikhail could not join us for the annual meeting, but with Archbishop Peter's blessing he will continue in this position until we can hold a special meeting to elect him properly. Likely this meeting will take place after Pascha.

view entry
( 566 views )