18/6/18, 06:00 PM
Posted by Fr. Gregory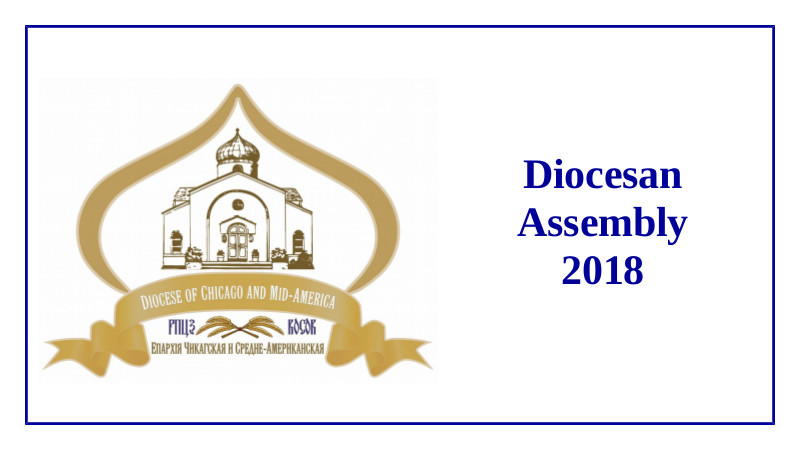 Thank you to our parish delegates to the tri-annual Diocesan Assembly held this last week in Des Plaines, IL. Our parish delegates were Jack (Aleksey) Mitchell, Konstantin Poplavsky, and Dmitri Knysh. Also attending from our parish was Karl (Mercurius) Meyer (Diocesan Council) and Dmitri Kapousta (Diocesan Pastoral School). The assembly was a great success and we are thankful to the Lord for His mercy. Please find the Assembly Resolution on page 3 of our weekly bulletin, Sunday Reading:
http://www.stvladimiraami.org/SundayRea ... eading.pdf
The resolution and additional documentation will be published on our diocesan web site this coming week.

view entry
( 470 views )