8/3/19, 06:00 AM
Posted by Fr. Gregory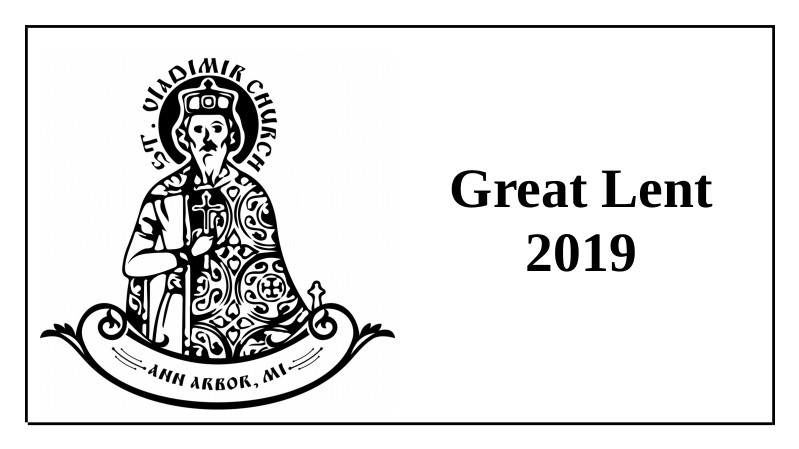 The schedule of services for the first week can be found at this link:
GREAT LENT FIRST WEEK 2019
We simply cannot overstate this: EVERYONE SHOULD ATTEND EVERY SERVICE OF THE FIRST WEEK OF GREAT LENT.
We know that won't happen, and it probably isn't realistic, but that should be our goal – this is what we should strive for. In fact, the canons of the Holy Church mandate that even if the services are not held in the parish church the clergy should read the services at home – because these services are SO IMPORTANT for our spiritual lives.
All services of the first week will be streamed live, so even if you can't join us in person you can join us in prayer. Our live stream, which is on only during the Divine Services, can always be found at this link:
STV LIVE STREAM
Want to get a peek at the rest of Great Lent? Here is the full schedule – please pay special attention to Holy Week (the week before Pascha) when again – EVERYONE SHOULD ATTEND EVERY SERVICE:
GREAT LENT FULL SCHEDULE 2019
We understand that this is just like the First Week – not truly possible for most. But if we don't know what we should strive for we will never get there. May the Merciful Lord grant that we do our best every year to participate to the greatest extent possible in the Great Lenten Divine Services – especially the First Week and Holy Week!

view entry
( 361 views )