24/1/19, 10:00 AM
Posted by Fr. Gregory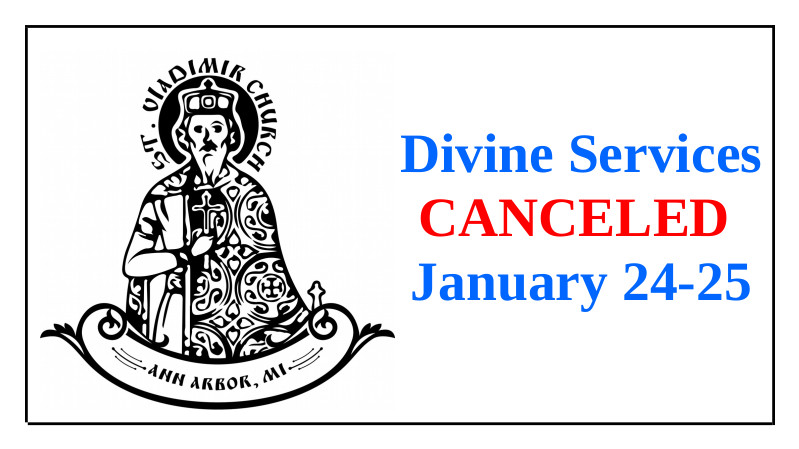 Friends,
Last night we had a small flood at the church. Despite the fact that the heat was on and it was above 65 degrees in the church one of the pipes in the utility area broke. Thankfully this was clean water and thankfully it happened right before the scheduled evening services. Thank you to all who arrived ready to pray at the services and ended up cleaning up the spill! We have hope that the damage will be minimal, but we need time to fully clean everything up, repair the pipe, and dry everything out. Therefore, we will cancel the services for St. Tatiana slated for tonight (1/24/19) at 6:00 p.m. and tomorrow (1/25/19) at 8:00 a.m. We ask forgiveness for the inconvenience, especially of our Tatianas who are celebrating their name's days tomorrow! May God grant you many years!
The weekend schedule should not, God willing, be effected in any way.
In Christ,
Fr. Gregory

view entry
( 901 views )