10/7/18, 06:00 PM
Posted by Fr. Gregory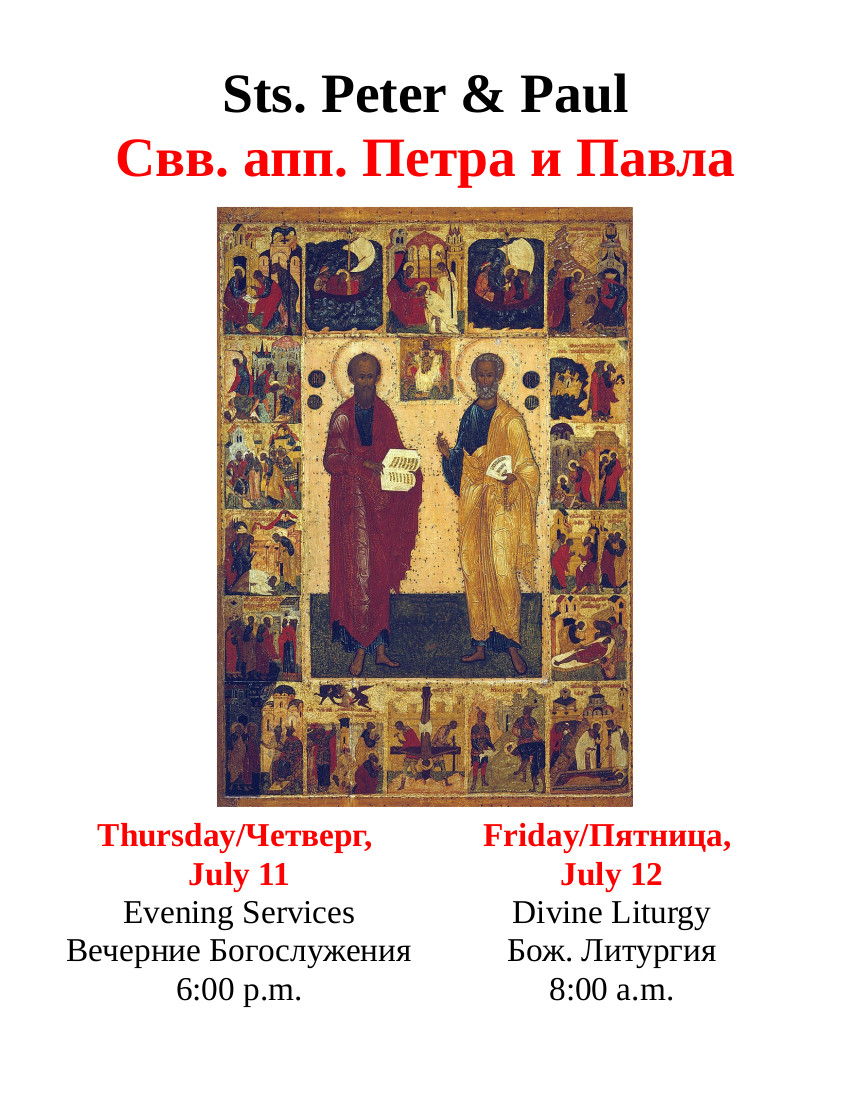 PLEASE JOIN US AS YOUR PERSONAL SCHEDULE ALLOWS!

WE HAVE FASTED FOR SEVERAL WEEKS TO PREPARE FOR THIS FEAST - IT MAKES NO SENSE TO SIMPLY SKIP IT. Those who cannot come to Liturgy on a weekday morning should plan to attend vigil on the eve of the feast!

view entry
( 448 views )